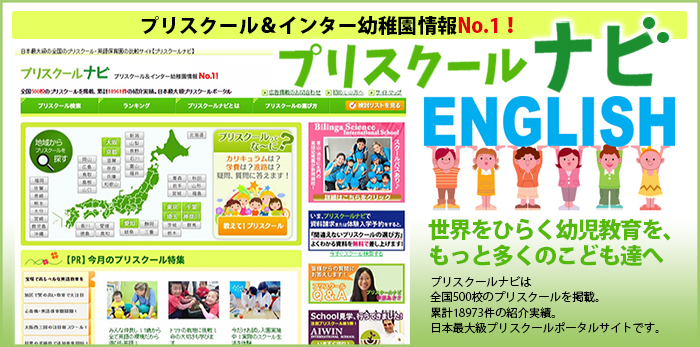 The biggest Preschool media in Japan.
・The biggest preschool searching media between parents and preschools in Japan.
・30,000 parents use Preschool Navi every month
・More than 500 excellent preschools on the website
・Have more than 10,000 parent reviews and over 500,000 users.
・Abundant preschool information for the last 6 years
・Over 90% preschool navi members are continuous using Preschool Navi
・"No matter you have any kind of questions on preschool, let's ask to preschool navi!!" is our      slogan. We will try our best to help you!
Who are the Preschool Navi user?
・Someone who wants to find a international preschool/ kinder garden/ nursery and after school/      Saturday school
・Mother who's age between 20~40 and have 0~6 years old children
・Parents are able to spend ¥50,000~180,000 for educational expenses monthly and      ¥600,000~2,200,000 a year
・Interested in children's English education and has many experiences in foreign countries