Using Listing Ads with LPO consulting
DO you think it's waste of 20% fee just on deputizing??
In general, everybody knows how to use Listing Ads.
If a company has operational performances by using the system, you can see a certain result. However companies worry about unsatisfied result.
Many companies say "we can't read inquiry. "
Well, we suggest the new Listing Ads system, " using Listing Ads with LPO consulting "
First, we plan to view your company's LP and information such as keyword, publicity texts and user types first.
Second, we will use A/B Testing to check the Listing Ads are really affected or not withing shortest period.
Therefore, the synergies will be gained by A/B test at high speed and you can keep the CRC minimum value and increase inquiry and qualification.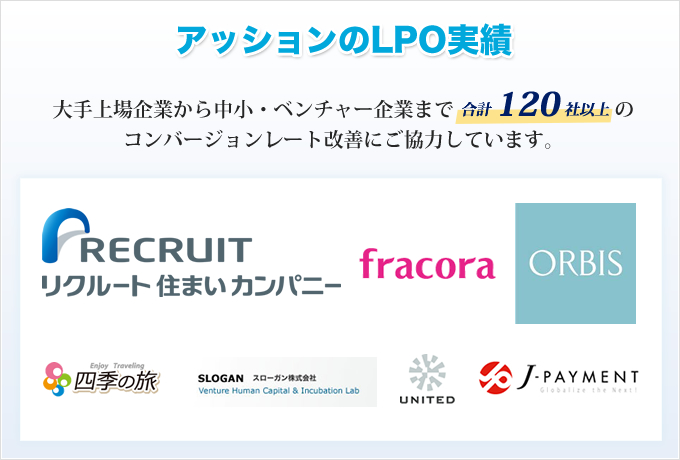 Feel free to give us a call:03-6420-0612
Clients feedback!
Please call us:03-6420-0612